The top 30 B2B video marketing statistics in 2023
B2B video marketing is more popular than ever and shows no signs of slowing down. Check out the 30 facts you MUST know for 2022.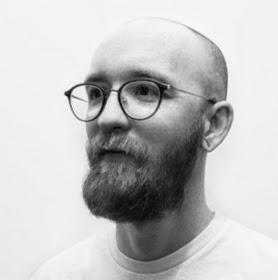 Jay Kiss
Published: 25 Nov 2021
9 minutes read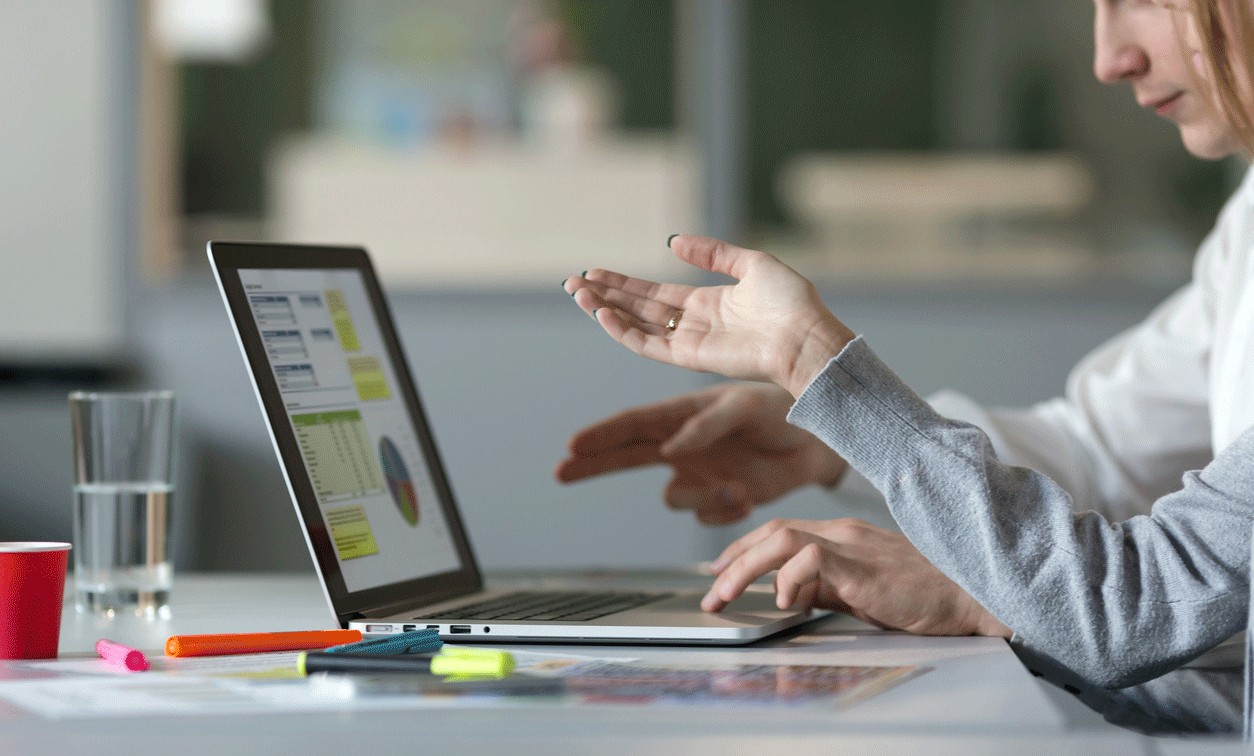 It's commonly accepted that when done right, video is an excellent tool for any marketing campaign. Following one of the most challenging years to date for many businesses, however, video is set to be used more than ever before.
We take a look at some of the B2B industry trends for video marketing, as well as some of the most striking video statistics for 2022, to help you see why it should be an integral part of your inbound marketing strategy.
Why video is

increasingly important for B2B
Increasingly, video content is becoming the number one choice for companies across the globe. While video may traditionally be seen as an inappropriate marketing tool for B2C businesses, this is no longer the case.
More B2B companies are realising the true value that video can bring to a marketing campaign. According to research, viewers retain 95% of a message when they watch it in a video compared to just 10% when reading text.
As competition across industries grows ever more fierce as a result of the pandemic, video is the optimal tool to engage users at every stage of your inbound funnel. Yet the growing importance of video isn't a new thing. In fact, during 2020 (at the height of the COVID-19 pandemic) 80% of marketers incorporated video into non-paid advertising strategies - using video to drive traffic, for internal communications, and above all else, to attract and convert leads.
Throughout the rest of this year and beyond, the increased use of video is set to continue, and businesses (especially in the B2B space) need to take advantage. Creating content that is helpful and high quality should be your top priority, but opting out of using video is no longer an option.

We could explain why, but we'll let the numbers do the talking.
Want to learn more about how to create and promote great video content for your B2B marketing campaigns? Download a free copy of our eBook 'The complete guide to B2B video' here:
The state of B2B video marketing in 2022: industry overview
Adoption and use of video in businesses
81% of businesses use video as a marketing tool — up from 63% over the last year. (Hubspot)
Companies distribute videos through their websites 85% of the time
32% of businesses use video for sales
30% of marketers see video as a more important part of their strategy than their website
69% of marketers expect the top content marketing-related area of investment for 2022 to be video
For the second year in a row, video stays as the #1 type of content - 61% of marketers said that video was their primary form of media used within content strategy in 2021
Return on investment
74% of marketers say video has a better return on investment than static imagery.
89% of video marketers say video gives them a good ROI
80% of video marketers say video has directly helped increase sales
84% of video marketers say video has been effective for generating leads
52% of marketers say that video helps them build trust with potential customers
How customers interact with video
59% of executives say they would rather watch a video than read text.
The platform of choice for business video viewing is desktop 87% of the time
22% of business video views happen on Thursdays
People watch the most videos in the mornings if it's a weekday
68% of people will watch a full video if it's a minute long or less
In 56% of cases, the preferred video content type for businesses is a webinar
Previous pandemic impact
91% of marketers feel the 2020/2021 pandemic has made video more important for brands
68% of consumers say that the pandemic impacted the amount of video content they've watched online - with a whopping 96% saying it has increased
Of businesses not using video currently, 69% are expected to start in 2022
Nearly half of marketers say competition will be tougher, as the pandemic made video a necessary investment
Clearly, the value of video marketing cannot be overstated. But let's look at some of the most surprising stats in more detail.
Surprising B2B video marketing statistics for 2021


81% of businesses are now using video for marketing (Hubspot)
People love video - it's entertaining, engaging, and easy to digest. Marketers love video because it has massive return on investment (ROI) potential when used correctly.
Video, unlike some other content, has the benefit of working effectively across multiple channels. You can embed video within your website, or share across various platforms including YouTube, Twitter, Facebook, Linkedin and many more. Making, distributing and watching videos has never been easier - good news for marketers who are now able to make decent quality videos without breaking the bank.
That being said, generally people favour higher quality production in their videos. With so much bad video on the internet, it's important to invest the time and resources into doing video properly.
69% of content marketers expect the top content marketing-related area of investment for 2022 to be video (Content Marketing Institute)
If you ever need a reason to invest in video marketing as part of your content marketing strategy - that's it!
With top content marketers predicting a big push for investment into video, it's no surprise that more and more B2B businesses are discovering the power of video marketing, and starting to implement it as a key part of their inbound strategy.
This is good news for the state of content marketing in general, but it also means that if your business isn't utilising video, and doesn't have a plan to start this year, you're in danger of falling behind your competition.
For the second year in a row, video stays as the #1 type of content - 61% of marketers said that video was their primary form of media used within content strategy in 2021 (HubSpot)
The stat says it all - HubSpot have stated that in both 2020 and 2021 video has remained the primary form of media used within content strategies - a trend that's likely to continue and only grow stronger in the coming years.
46% are using live video as part of social media marketing strategy (HubSpot)
Video doesn't just mean prerecorded footage that you upload to your website or social media account. Live video streaming has been popular for a long time, and only grows in usage every year. It's now easier than ever before to go live, with almost every major streaming video and social media platform having live video stream functionality.
Live video streaming is perfect for B2B content such as webinars and Q&A sessions, as it allows for users to have a more interactive experience where your audience can participate and interact with the content creator directly in real-time, which is fantastic for creating great engagement with your brand.
There's simply no excuse to not be exploring live video in 2022. Social media platforms are designed with mobile phones in mind, meaning going live is as easy as logging in and clicking 'go live'. Simple as that!
97% of marketers claim that videos help customers understand products (Hubspot)
Today, more businesses are going against the traditional 'pitch' approach to selling, simply because there is just too much choice for consumers. They don't want to hear how great you are, they want you to prove it. Not only this, but they want to be entertained, and feel like they have gained some value from engaging with your content.
Video enables businesses (especially those with more complex products or services) to showcase and explain their offer in an engaging and helpful way - beyond simply sticking it in a blog. This is much more engaging for users, and can even increase their chances of purchasing your product or service.
Think about it - how many times have you gone to YouTube to see how a product works?
Your customers are doing the exact same thing.
80% of all traffic will consist of video by 2022 (Cisco)
This one even surprised us, but it's true. Google (and in fact, most search engines) can't get enough of video. Why?
Because it's viewed as high-quality content. Good videos answer questions, provide demonstrations and give users exactly what they want without demanding too much effort from them. The search engines value this.
Even better, if your video is properly optimised, it can boost your rankings and drive traffic - though this does mean having good keywords, meaningful meta descriptions and eye-grabbing titles. But if you're willing to put the work in, you're onto a winner.
Ready to create compelling, high-quality videos of your own? Download our free eBook 'The complete guide to B2B video' here:
73% of videos are 2 minutes or less in length (Vidyard)
Video is increasingly becoming our preferred choice of content. However, it's only certain videos that catch our attention, and more importantly, hold it.
Modern life is all-consuming, and most people simply don't have the time to sit and watch a 20-30 minute video on how good your product is. Additionally, with the rise in popularity of platforms such as TikTok, short-form video is becoming the norm. People no longer want to dedicate their time without reason - research shows that only 68% of people will watch a full video if it's a minute long or less.
If you're expecting even just 2 minutes of your customers' time, you'd better make it worth their while. Only having such a short time to work with means you need to make an impact, fast.
Though shorter video is generally preferred, there is still a value in long-form content (especially for B2B) - providing it is entertaining, engaging and adds value.
See: the success of webinars in 2020, most of which are between 30-40 minutes - proving that if you're providing what customers want, they'll make the time for you.
90% of consumers claim a video will help them make a purchasing decision (Social Media Today)
Wyzowl claims that 74% of prospects given an opportunity to see a product in action via an explainer video will buy it. There aren't many other mediums that could achieve this same result.
You could even expect a conversion rate boost of up to 80% simply by having a well-produced, strategically placed helpful video on your landing page.
Of course, you'll need to manage your expectations in the early stages - you won't see a massive boost right away, but with proper SEO and CRO, it's these big numbers you can expect.
Video ads were the #1 way consumers discovered a brand they later purchased from (

Animoto)
If part of your marketing strategy involves paid advertising across social media, video could transform the way potential customers engage with your brand, and go about making a purchase.
According to YouTube, 70% of viewers say the platform makes them aware of new brands, with 93% of brands getting a new customer because of a video on social media.
With stats like these, the impact of implementing video into your paid advertising strategy is unparalleled.
And yet, 41% of marketers still don't make video because it is too complicated (Biteable)
While the power of video can't be denied (and most are in agreement) the amount of businesses that don't engage with video due to perceived difficulty is huge.
According to research, 66% of marketers don't make videos because they think it's too time-consuming, and 37% don't because they think it's too expensive.
These people aren't wrong. Making good, engaging videos is difficult. But like anything else of value, it requires effort, time and resources - most of which can't be dedicated, especially in smaller businesses.
Yet there's still a desire to create, with 80% of marketers saying they would use video if they knew an easy way to execute it. And the truth is there's no 'easy' way. Sure, you can record videos yourself extremely easily, but to see results, you need to elevate.
For example, as an agency that incorporates video into our marketing, we wouldn't recommend making one-off videos for your brand. Instead, you should opt for an inbound video strategy built around you.
How to use B2B video marketing for inbound success
Video can be used in the same way you use any content in an inbound setting: giving people the helpful and important information they're looking for.
At Axon Garside, we approach video in a similar way as other forms of content. It's never viewed in isolation, but instead considered how it can make an impact at each stage of the sales funnel - whether it's a brand awareness video or a case study.
We're able to do this because one video shoot does not mean you'll only get one video. From a single shoot, we can produce up to 6 pieces of high-quality video content - all reusable for any purpose, from improving your website pages to social media distribution.
With B2B video marketing in 2022, the possibilities are endless. To learn more about how video assets can help shape your B2B marketing campaigns, check out our guide below and find out how to get started making video content now.