How often should you update your B2B website design and branding?
Find out how to keep your B2B website design and branding up to date, and when it could be time for a redesign.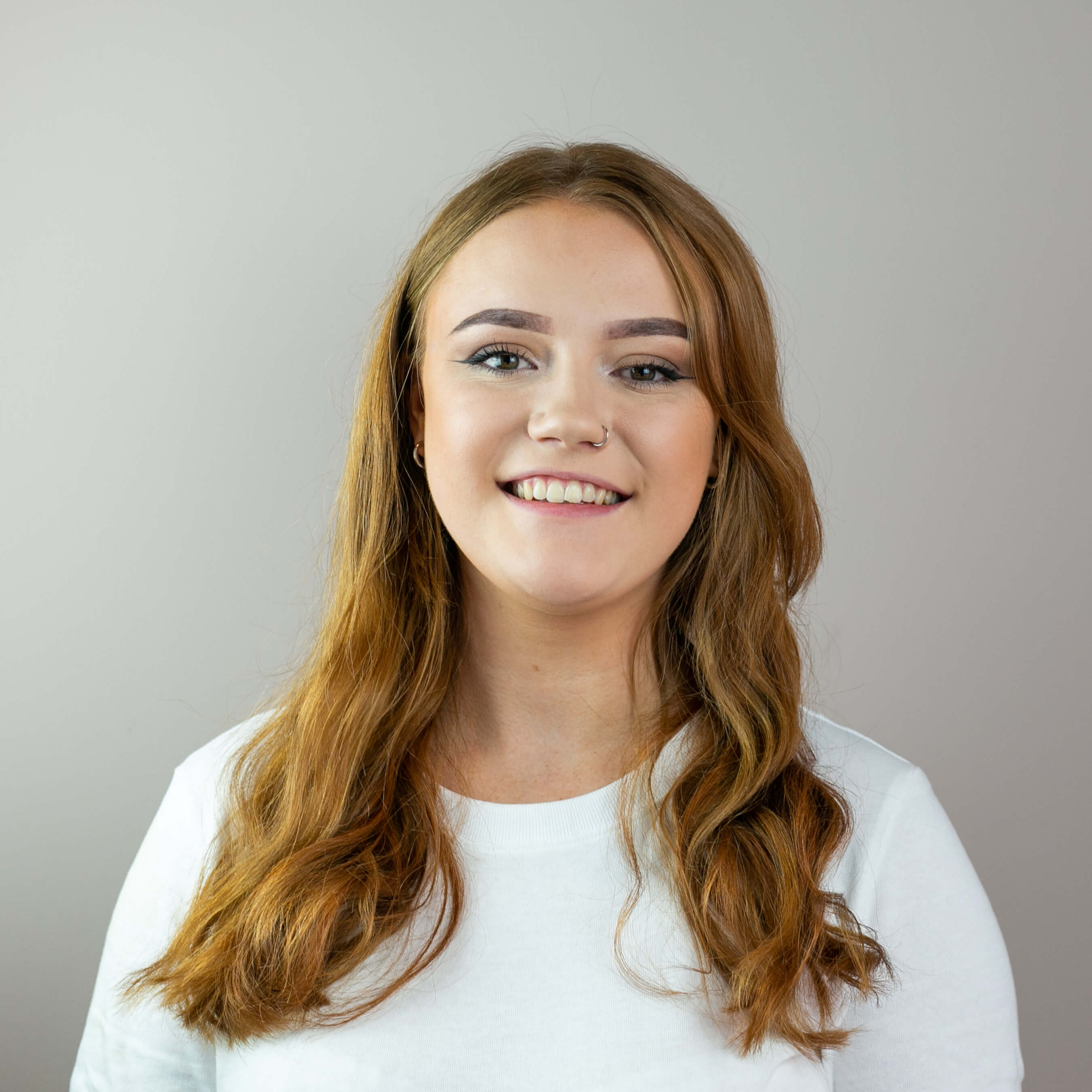 Lauren Nuttall
Published: 09 Dec 2019
6 minutes read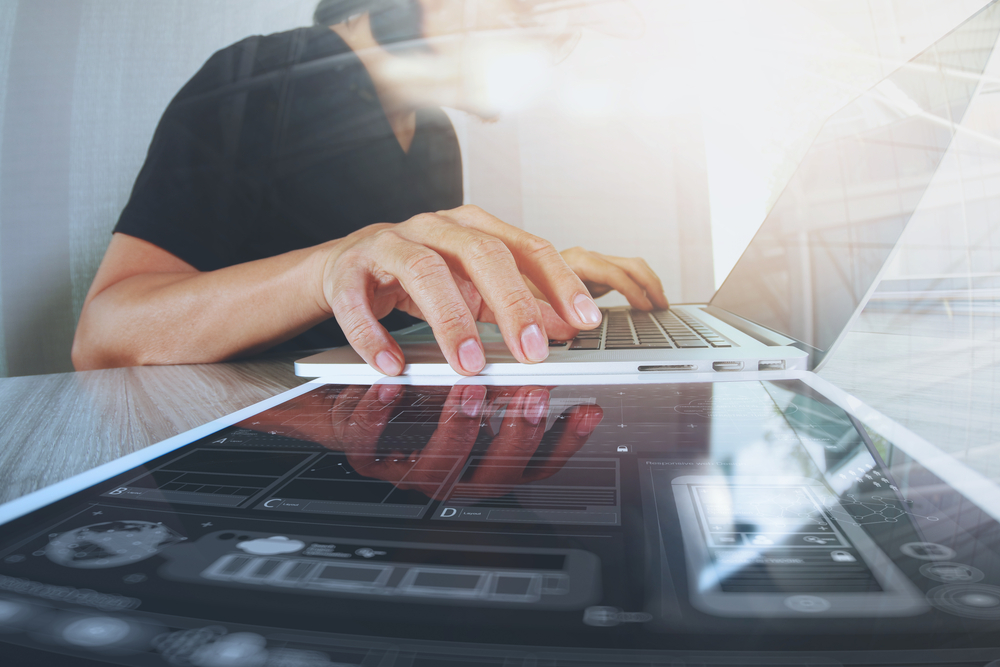 For today's consumers, first impressions count, and when it comes to your website this has never been more true. Think of your website as the face of your brand: is it inviting? Is it relevant? What kind of impression does it leave on your visitors? If you're unsure of the answer to any of these questions, it's probably time to update your website design and branding.
How often you should be doing this is up for debate. Typically, the average website has an approximate "shelf life" (where it is seen as new, functional and convenient) of between 18 and 30 months – or 1.5 to 2.5 years. However, before you start to panic, this figure isn't set in stone - it doesn't mean your company needs to blow your entire marketing budget on a new website every month; in fact - it means the opposite.
For starters, your company should already have a website that is built to last with growth driven website design, meaning it shouldn't need redesigning often. What you must focus on instead, is regular website updates and maintenance, to keep your customers engaged and the search engines happy, as well as ensuring that you are aligned with your business goals.
If your website still isn't performing well even with regular updates and maintenance, then it could be time to look at your website's design and branding, and potentially a redesign.
5 ways you can update your current B2B
website design and branding
Many businesses believe that their website is complete once it goes live - don't make this mistake, it isn't. Your website needs constantly updating to ensure that it is still working correctly and that it is focusing on the relevant business goals.
Regardless of the product or service you are selling, it's likely that your business is constantly evolving, with new products/services and changing company objectives. Therefore, your website should be reflecting these changes. With this in mind, we've come up with 5 ways you can update your B2B website.
Want to learn more about redesigning your website?
1. Conduct a website audit
This may sound overly complex but what it essentially means is making sure that everything on your site is in good working order - and it doesn't have to be too time consuming either. If possible, go through each page one at a time and check for any issues that need fixing, such as:
Incorrect or outdated information - this refers to everything from products that are out of stock to website copy that is no longer accurate (think dates, times and user information).
Broken links - if you identify any of these, it is absolutely essential that you get it sorted, because once broken links begin to accumulate, it significantly affects user experience and can lead to a decrease in website traffic as a result. To fix broken links, you can use tools such as SEMrush or Screaming Frog SEO Spider. These are simple to use pieces of software that will identify broken links and where they came from, so you can rectify them and reduce the risk of your site being penalised by the search engines.
Format and style issues - this could mean text that isn't aligned, or images that are of poor quality. Luckily, these can be easily rectified by your website designer.
Other technical errors - this includes issues such as slow site and page load times, plug-ins that aren't working correctly, HTTPS statuses that aren't up to date and pages that aren't being indexed correctly. While these problems may seem worrying if they arise, most of them are simple to fix - either on your own or with the help of a web developer.
Regularly conducting website audits is the most important aspect of updating your website. By identifying issues as they arise, you will be able to stay on top of maintaining your website's design and branding, before anything large or unfixable crops up.
2. Monitor your analytics
If you already have an analytics tool (such as Google Analytics or HubSpot), you can use it to identify how your current website is performing, by looking at elements such as:
The most popular pages (high click through rate, lots of leads generated)
The least popular pages (abnormal bounce rate, little to no leads generated)
Using these, you will be able to determine which pages are generating customers and figure out how to optimise the rest of the site based on the results.
One of the ways in which you can do this is through A/B testing. This technique involves creating two versions of an aspect on your website (a CTA or form, for example) and testing them against each other to see which has the best results in terms of clickthrough rate, or leads generated as a result. By making A/B testing a regular process, you can ensure that your website is working in the way you intended.
3. Update your keywords
Keywords are an instrumental part of your website and they need to be consistently updated to match any changes in products, services or business goals. Even if you conducted thorough keyword research before you built your website, it's very likely that these would've changed due to your ever-evolving target audience.
This means you need to devote time to checking and assessing your sites keywords on a regular basis. To do this, you can use tools such as Google Keyword Planner or ahrefs, where you can track the popularity of your current keywords to see if they need tweaking or updating.
Once you have done this, instead of trying to create an abundance of new content using these keywords, you can simply update existing content to correlate with your new keyword strategy. This is a simple yet effective way to ensure that your website is relevant and up to date, without a complete website overhaul.
4. Regularly schedule and publish blogs
The frequency of blog posts often depends entirely on your business and how quickly content topics in your industry change. Smaller companies may post a few times a month, where large enterprise level businesses may publish every day - there is no one-size-fits-all when it comes to scheduling and publishing blogs. Instead, how often you should be posting blogs depends on what you aim to accomplish with them.
If your main goal is to gain an increase in website traffic, then you should be publishing as much optimised content as you can. For a surge in organic traffic, HubSpot recommends posting 3-4 times a week for smaller blogs and 4-5 a week for larger blogs; and yes - this will be hard work. However, in 2019, HubSpot found that marketers who prioritize marketing efforts are 13x more likely to see positive ROI, meaning that the outcome of this hard work could see a serious positive improvement on your website traffic.
On top of publishing blogs with the aim of increasing organic traffic, as a B2B organisation you should also be regularly posting blogs with the aim of improving your brand awareness and establishing your company as a thought leader. This kind of content will not need to be published as frequently, with the recommended posts being 1-2 a week. While these kind of blogs may not result in improved website traffic, they will give your company a voice and establish it as a trusted and reliable source of information, which could drive more prospects to your site as a result.
5. Refresh existing content
Google appreciates fresh content. However, while posting regular new blogs may seem daunting, don't worry - you can use content you already have as a way of keeping your website up to date. By simply editing existing content to correlate with current trending topics, or correcting spelling mistakes or errors, you can create fresh, relevant content that has the potential to double your traffic.
For B2B organisations in industries that are constantly evolving, keeping your website relevant is essential. Not only will it make you more favourable to Google, it will drive visitor engagement. By following the steps listed, you can ensure that your website is up to date and relevant.
However, if your current B2B website still isn't performing as well as you'd hoped, then it could be time to seek external assistance, or plan for a redesign. While the prospect of a new website design can be overwhelming at first, when done right, with the right agency, you can reap the rewards.
In this guide you will learn how to design an effective website with lead generation at the forefront. We discuss the importance of protecting your existing assets, the elements required to design effective web pages and the ways to convert visitors into sales-ready leads