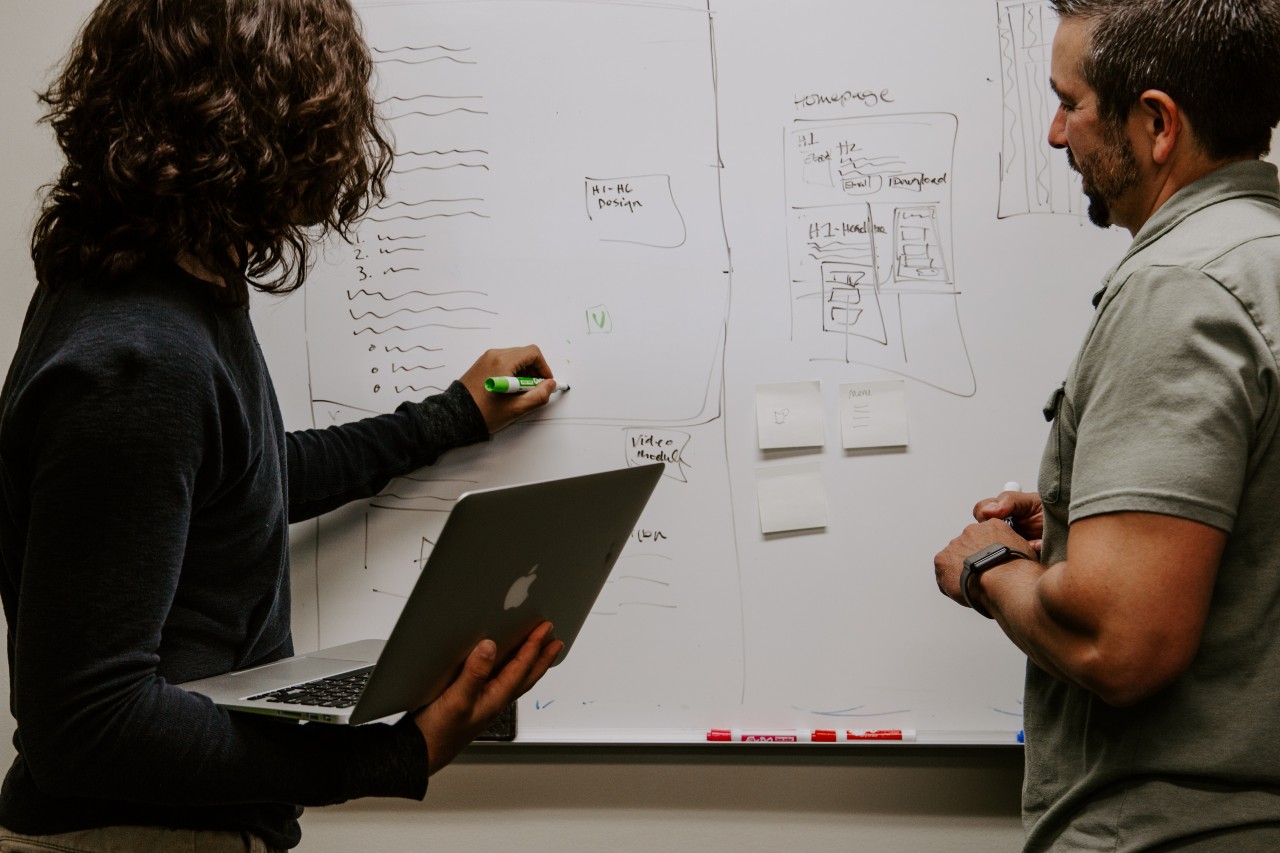 HubSpot - what is it, why do we use it and why is it the CMS of choice? Here we'll explain exactly that and why we're proud to be a HubSpot Platinum Certified Agency Partner.
We have a lot to say about this, but if you know what you're looking for feel free to skip ahead.
What is HubSpot?
HubSpot provides less hassle, more control, and an inbound marketing platform that works, with one easy to use interface.
It's an all-in-one marketing software. The software allows management of every aspect of inbound marketing: email, SEO, automation and email nurturing, landing pages, social media, blogging and analytics. You can choose to either integrate the software into your current website, or build your company's entire website on HubSpot. That's right, it acts as a content management system (CMS) too.
How does HubSpot measure up?
HubSpot have been around since 2005 starting out as a marketing hub, with many additions along the way, it's still what the tool is best known for. They changed the marketing and sales game with a process they call inbound marketing.
Inbound Marketing is the art of matching your website and available content to the needs and requirements of your ideal buyer. Typically, businesses have marketed in a way that is convenient for them (such as: mass outbound generic emails, contact us forms, large scale telemarketing campaigns, postal shots), but haven't considered how their ideal buyers would like to be marketed to. The way we would all like to be marketed to is much harder work, and involves personalisation, journey mapping and varying degrees of personalised automation. HubSpot gives us the tools to do this - all in one place. Leads generated by Inbound Marketing are typically more invested in finding a solution in a shorter length of time as they have typically found the seller through their own means, as opposed to being interrupted.
The new leads are more interested because they are the people actually looking for the information the selling business has to offer.
We're often asked the question, where should I build my website? Should I use the HubSpot CMS or a traditional CMS, such as WordPress? It's an important decision to make when websites are generally redesigned every two years and are the hub of all your digital marketing efforts. While traditional CMS' focus on letting people manage their websites, HubSpot's platform encompasses all components of digital marketing. They really mean it when they say it was built by marketers for marketers.
Why HubSpot?
When it comes to building a website built for lead generation, HubSpot is a clear contender for marketers who want more control over their digital assets. Here's why:
A more connected approach
HubSpot CMS is the first and only combined CMS and CRM that offers the ability to personalise your entire customer experience, bringing your website into HubSpot gives you a new level of reporting across your inbound campaigns. You can pinpoint exactly where prospects are dropping off the site, how long they're spending on your pages and exactly how you can improve your campaigns.
Optimise campaigns in real time
Because HubSpot was created to help digital marketers, it's more focused on the bigger picture than other CMS'. HubSpot gives you visibility of all the moving parts in your lead generation campaign, allowing the user to make informed changes that directly affect lead generation.
If your business wrote a blog that had 500 visits per month, and that blog had a click-through rate (CTR) to a landing page (LP) of 2%, and the LP had a submission rate of 20%, then you would be generating two leads from that blog. But, by optimising the website you could increase the CTR to 4%, and the submission rate to 33%, you would then be looking at seven leads. Think about it, without a system that allows you to quickly edit and change pages, leaving that page stagnant for two months could result in a loss of 10 leads, just from that one blog.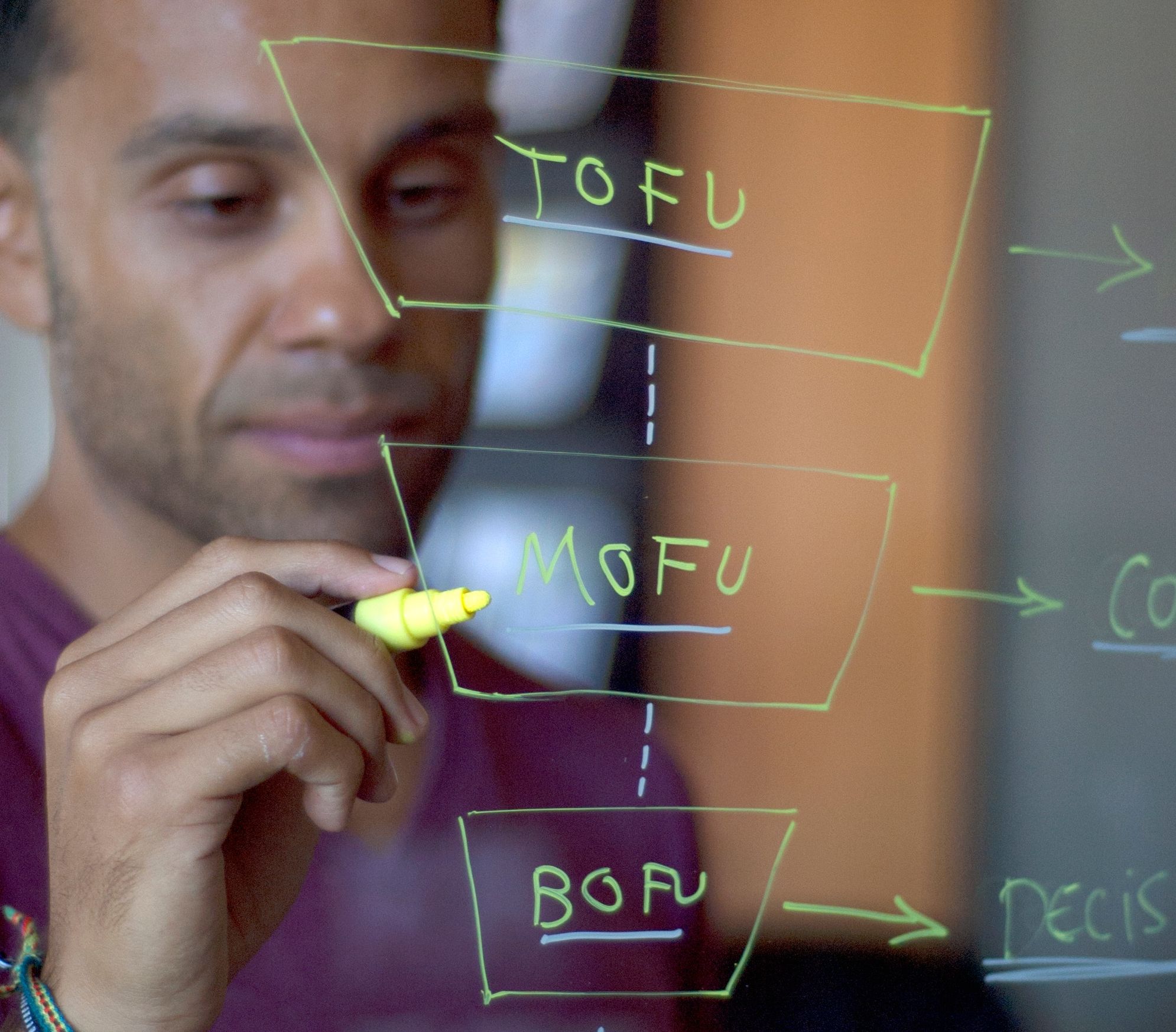 HubSpot makes site migration easy
If you have spent time building your website, there's no doubt you'll have hesitations about doing so again. HubSpot will transfer your entire site over for you free of charge if your site has less than 20 pages. More than 20 pages? It's a one off flat fee of $500, that's £376.93 GBP. This takes an average of 10 working days.
Always up to date
HubSpot is updated all the time. Like, all of the time. With 250 in house developers working around the clock, you can be sure you are getting the latest advancements in marketing software as and when they happen. What's more, each software update integrates with your site automatically. That means, you won't find any expired pages or need a site admin to manually update any changes like you often find with WordPress plugins.
Ease of use
HubSpot comes with a flexible drag and drop module system that allows marketers to easily make changes, and build new pages. You can even see a live preview of your content while you edit or re-arrange your existing content. Drag and drop modules allow you to build on your site, and, with hundreds of flexible, pre-built modules available on the HubSpot Marketplace, you no longer need to have complex coding knowledge for your site to stand out against the competition.
Smart content
The HubSpot CMS actually allows us to have custom, on-page content based on the interactions that prospects have previously made with your site. For example, if a user revisits our website having previously interacted with website design focused content, we could position more of the same on our site, instead of more generic messaging. Even better is that we can do the same with our email campaigns. We can make certain sections of the email 'smart' and segment our contact lists so that each prospect sees content that's directly relevant to them - no matter where they are in the funnel.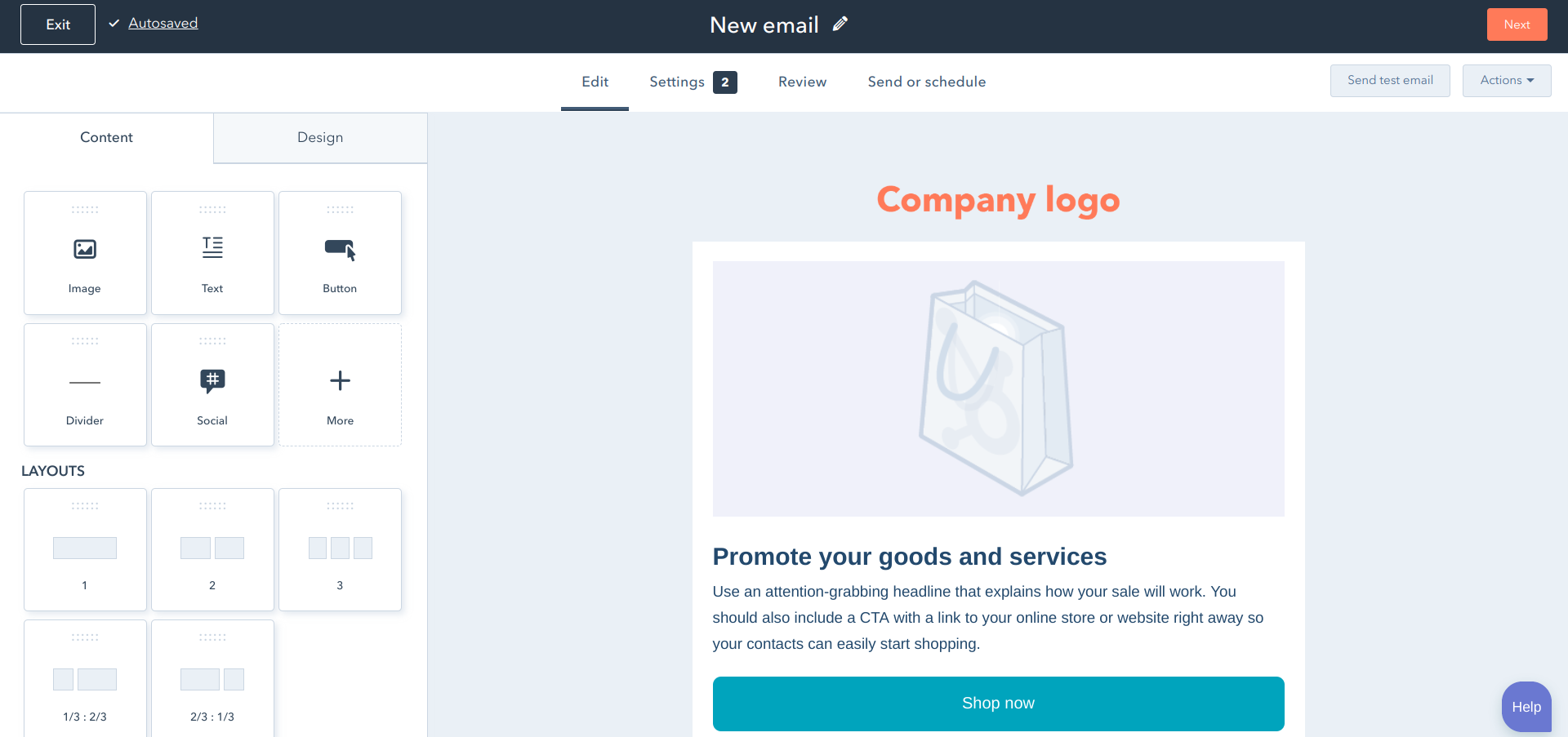 Stand up for your SEO
If you're using HubSpot as your marketing automation platform to manage your Inbound campaign, there are substantial benefits in migrating your blog. If your website is hosted in say, WordPress, your blog and landing pages will be on a subdomain. This affects SEO ranking.
While we're on SEO, many CMS' rely on plugins for advanced capability. Google isn't slow when it comes to changing its algorithms so many plugins, SEO software and advice go out of date quickly.
HubSpot however has built-in features that are constantly updated to add SEO value to Inbound campaigns. For example one practical feature is the as-you-type SEO advice that gives tips on what to change in your content to improve SEO. Say, for example, you are writing a blog and create a page title that is too long; HubSpot will suggest you change it as soon as you type it.
The HubSpot Academy
Diving head first into a new marketing software can be daunting. HubSpot know that. In 2012 they launched HubSpot Academy. The platform exists to transform the way people and companies go, offering online training courses and certifications. While the HubSpot software itself is relatively easy to use, and much more so if you have used a CMS before, training tools on tap can be a huge help while you're finding your feet.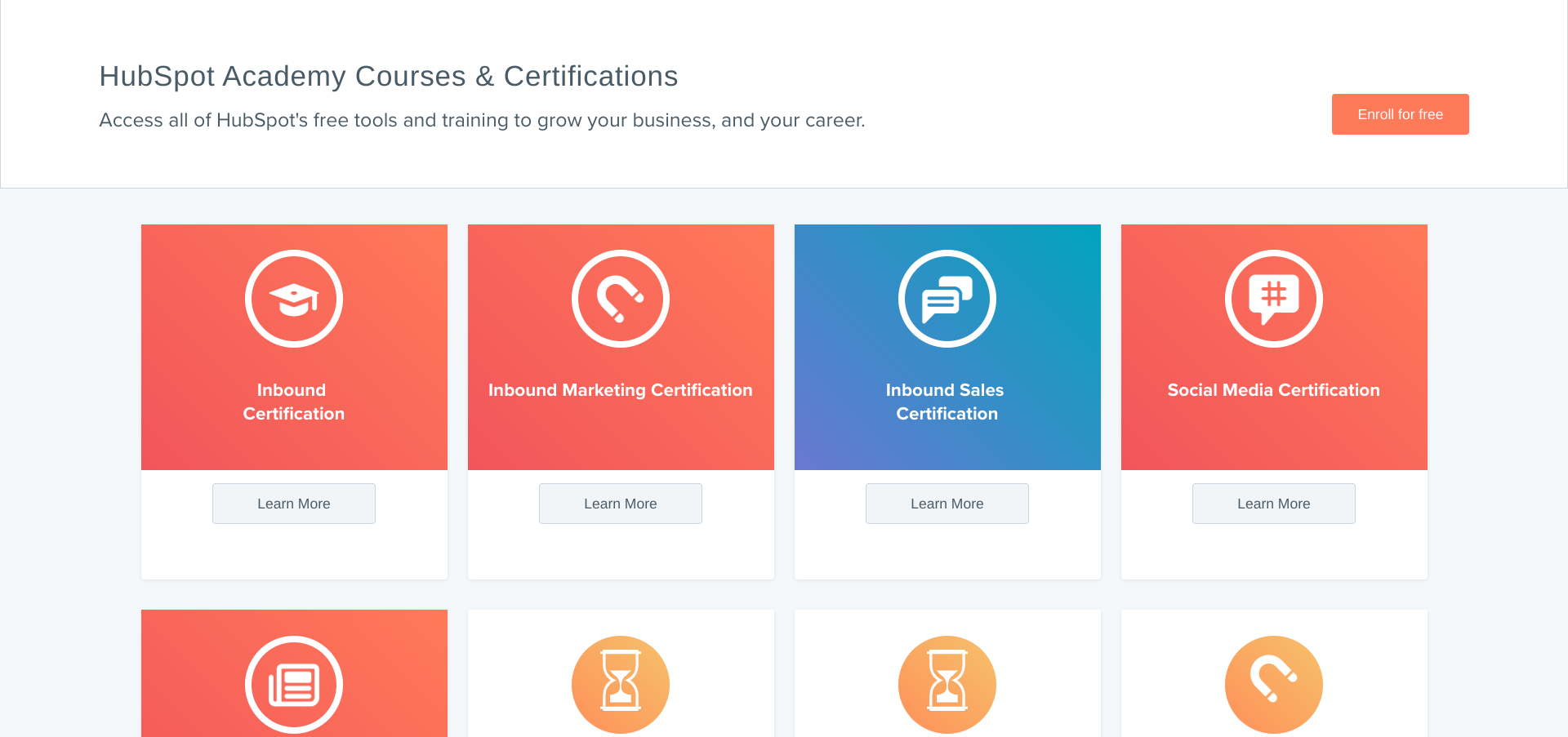 See HubSpot in action
As one of the UK's first HubSpot Partners, we're not only big advocates of the tool but know it inside out and can advise on how best to use it, whether your focus is on marketing, sales or customer service.
We're going to be setting up base on stand 1548, and we'd love to invite you to come and see us so that you can hear more about what we do and how you can grow your business using HubSpot in person.
This is a great chance for us to meet properly, so that we can give you a real idea of what we can do for your business. Be sure to grab your free ticket so that we provide a bespoke demo of how we can help your business thrive at the stand.