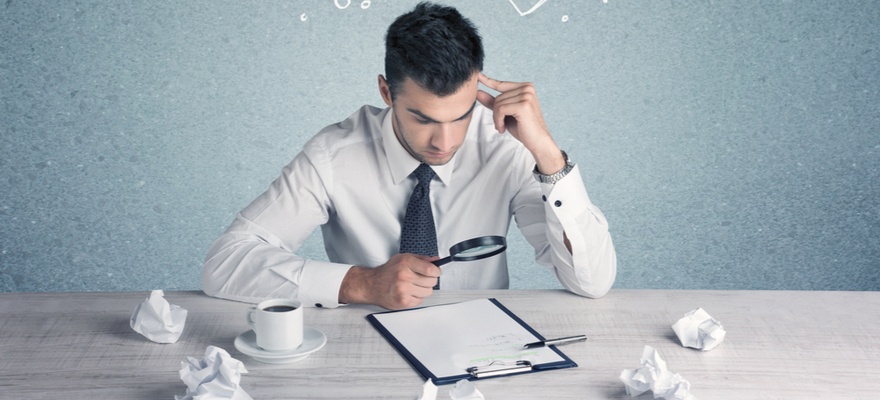 With over a billion Google searches a month (and rising), the opportunities available from digital marketing for B2B technology businesses are endless. However, without a strategic and targeted digital marketing plan in place, your business can struggle to achieve success with your B2B lead generation efforts.
While B2B digital marketing isn't an entirely new concept for the likes of forward-thinking businesses in the B2B technology sector, it can be easy to make mistakes when implementing your digital marketing plan. Content marketing, for example, is the key to nurturing prospects and generating the kind of leads you want - however, 85% of B2B marketers fail to connect content activity to business value. If you're struggling to see results, or your leads are of poor quality read the rest of the blog to learn what the reason could be.
1. You're targeting every channel and content type
With a multitude of tools and content types available to marketers, choosing the right ones for your business can be a challenge. However, don't fall into the trap of attacking every channel out there – only use platforms that are relevant to your business and target channels where your prospects are likely to be. 85% of B2B buyers use LinkedIn to discuss and share content, so this should definitely be a strong contender for you to use.
In the case of what content types would work best for your business - whitepapers, blogs, webinars and consultations work well for B2B tech companies. In fact, according to the 2018 Technology Marketing Benchmarks and Trends Report, webinars produce the best results for tech companies (49%), followed by blogs (48%).
Initially, there will be a degree of trial and error and it all comes down to using the insights from your data to determine which direction you should be going in. For example, which social channels you choose to focus your energy on. This is why you should consider using software such as HubSpot to report and organise your digital marketing activity. You can effectively assess which channels and content types resonate with your audience and bring in traffic and lead conversions. With this insight, you can also identify the channels which aren't as effective, helping your business to become more productive and time efficient as a result.

2. You're selling too much
Of course, businesses are about selling, but when does it get too much for B2B buyers? The majority of B2B consumers (93%) would prefer for companies to provide more educational content rather than sales pitches. In today's digital age, B2B buyers are now more informed than an average consumer - they have a problem they want to solve. An overwhelming 89% of B2B buyers use the internet as part of their research process and they will conduct 12 searches before even engaging on a particular company's website.
So as these buyers have spent a large amount of time simply researching for a solution to their problems, they don't want to be hit with a sales pitch every time they turn a corner. Instead, B2B buyers would simply prefer buying from a company who can educate and inform them - this way, they feel like they're getting valuable insight from experts in their field.
3. You aren't following a schedule
The foundation of a successful B2B digital marketing plan is thorough planning and structure. Infrequent blogging and content creation can have serious implications from a SEO perspective, so plan topic points well ahead of time, to avoid any gaps. Ideally, topics for content should be mapped out for at least the following month to ensure writer's block doesn't cause delays. Also, try to keep the quantity of content consistent from month to month. For example, posting blogs three times a week on a Monday, Wednesday and Friday. Sticking to a timetable helps to keep marketing activities organised, while keeping audiences engaged with your business.
4. You haven't invested in marketing automation
B2B marketers are extremely busy. However, successful B2B digital marketing requires cohesion between different activities and content types, which can only be achieved with marketing automation and workflows.
For example, where does a prospect go to after reading a blog? Or what happens after a prospect has downloaded a guide? Marketing automation software such as HubSpot is extremely useful for organising workflows, as you can dictate automated actions in response to prospect activity, while making lead nurturing a simplified and time efficient task. For example, you can automatically send prospects an email specific to your downloadable content once they've filled in the corresponding form, helping to move them down the sales funnel. While minimising time spent on manual marketing activities, businesses who incorporate marketing automation can also expect to receive a 417% increase in revenue and a 451% increase in qualified leads resulting in a positive ROI.
5. You're still using traditional marketing tactics
In the past few years, B2B marketers have begun to realise that traditional or outbound tactics such as cold-calling don't work anymore, especially for technology companies. Only an underwhelming 16% of marketers said that outbound practices provided high quality leads for sales.
Due to the complex nature of technology companies and their software, customers need to be nurtured with educational content before they are ready to buy. This is why outbound tactics aren't as effective – they rely on interrupting people with poorly targeted sales messages. Inbound marketing, however, works by letting prospects find you through helpful content which educates rather than promotes, helping to warm prospects and improve your lead generation efforts as a result.
If you're struggling to generate leads for your B2B technology business with your current strategy, you could be missing a key ingredient. Download our free checklist today to see what you're missing.

This blog was originally published in 2015 and has been updated in 2018 to ensure correctness and quality.